VALPARAISO, Ind. – Director of Athletics Mark LaBarbera has announced that Dave Cecchini has stepped down as the head coach of the Valparaiso University football program to accept the same position at Bucknell University.
Cecchini led a resurgence of Valpo football during his five seasons guiding the program and coached the team to its first winning season since 2003 in 2017. The 2017 Pioneer Football League Coach of the Year, Cecchini held a 17-38 record during his time at Valpo.
He was also named the 2017 AFCA FCS Region 4 Coach of the Year for his efforts turning around a program that had won three total games in the four seasons prior to his arrival. Valpo finished third in the 2017 PFL standings after being picked 10th in the preseason poll. 
"I would like to thank Coach Cecchini for the meaningful changes that have occurred in Valpo football under his leadership," LaBarbera said. "We've seen a culture change take place during his time guiding our program. On behalf of Valparaiso University, I wish Coach Cecchini well as he returns to the Patriot League, where he previously played and coached, and begins the next chapter of his career as the head coach at Bucknell."
Cecchini played collegiately at Lehigh, where he served as the offensive coordinator for four seasons before taking the reins at Valpo.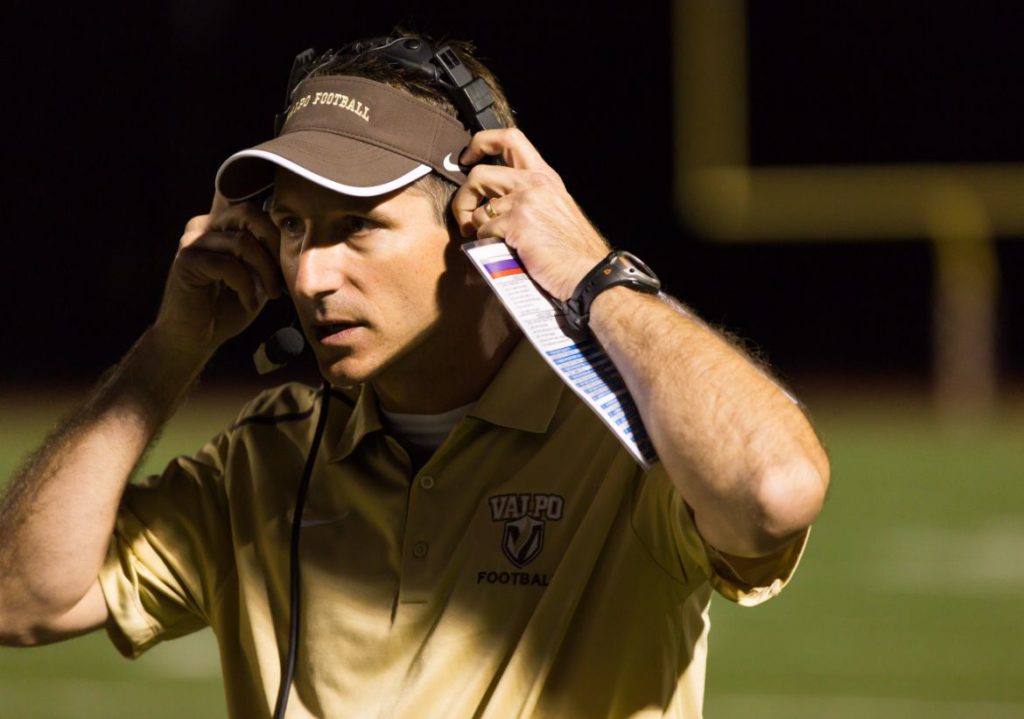 "I want to thank Mark LaBarbera and President Mark Heckler for giving me the opportunity to be the head coach at Valpo over the past five seasons," Cecchini said. "The relationships that I've built with faculty, staff and most importantly our student-athletes are ones that I'll forever cherish. I wish the Valpo football program nothing but success in the future and look forward to watching from afar as they raise that PFL championship trophy."
A national search is underway for Cecchini's successor, who will become the 18th head football coach in school history.