JOE SUSAN
Head Coach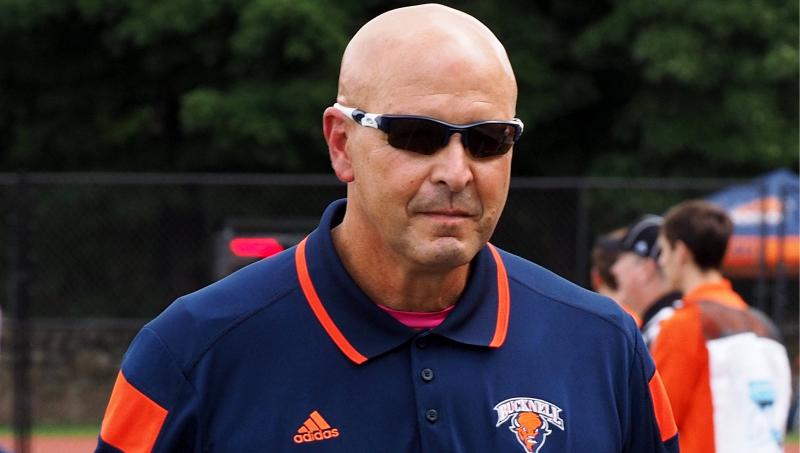 In his first five years on the Bison sideline, Joe Susan has certainly impacted the culture of the Bucknell program. He has his favorite sayings like "The Ball is the Program", which focuses on limiting and creating turnovers, and certain philosophies like the Thought Box, which symbolizes leaving all off-field distractions away from the field during practices and games. Additionally, Susan strives to recruit strong citizens to Bucknell and mold them into even better people by the time they graduate.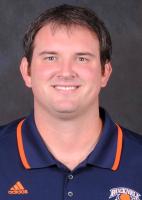 MATT BORICH
Assistant Head Coach (Defensive Coordinator/DL)
A standout defensive lineman and linebacker at Bucknell from 1997 to 2000, Matt Borich is in his sixth year coaching the defensive line at his alma mater. Prior to 2012 spring practice, Borich added duties as the defensive run game coordinator. He was elevated to defensive coordinator in the summer of 2013 and added responsibilities as assistant head coach just prior to 2014 spring practice.
JOHN BOWES
Special Teams Coordinator/Secondary
John Bowes, who spent the previous five years as an assistant coach at William & Mary, joined the Bucknell staff prior to 2013 spring practice. He coached the Bison linebackers and special teams in his first year on staff before being named the special teams coordinator and safeties coach prior to 2014 spring practice.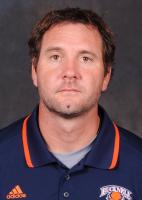 BRAD FORDYCE
Assistant Coach (Recruiting Coordinator/LB)
Veteran Brad Fordyce spent the last seven years as the defensive coordinator at nearby Susquehanna University. He joined the Bison staff in the winter of 2014 and works closely with the Bison linebackers and serves as the program's recruiting coordinator.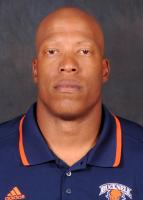 R.D. MONTGOMERY
Assistant Coach (TE/FB)
R.D. Montgomery returns for a seventh season at Bucknell. He joined the staff in August 2009 and has worked predominantly with the tight ends throughout his tenure. In 2011, he added the running backs and fullbacks to his list of duties, while the tight ends and fullbacks were his main focus 2012-14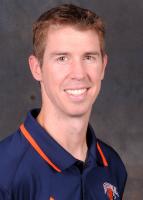 MIKE O'CONNOR
Assistant Coach (Offensive Coordinator/QB)
Like Bucknell head coach Joe Susan, sixth-year Bucknell assistant coach Mike O'Connor previously coached at Rutgers under former Bison football player Greg Schiano.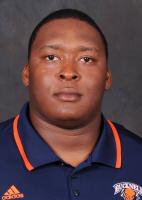 DARNELL STAPLETON
Assistant Coach (OL)
Super Bowl-winning offensive lineman Darnell Stapleton joined the Bucknell football coaching staff in the summer of 2014. He oversees the Bison offensive line.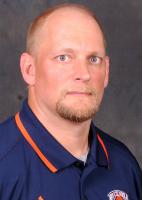 TODD WEST
Assistant Coach (RB)
Todd West, who lives in nearby New Columbia, spent close to a decade as an assistant football coach in the Central Susquehanna Valley before joining the Bison staff as running backs coach in March 2014. He previously served on the staffs at both Shikellamy and Lewisburg, coaching the linebackers, defensive backs and wide receivers.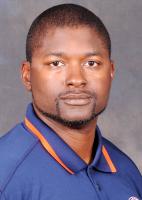 ERIC WICKS
Assistant Coach (Assistant Special Teams/CB)
Eric Wicks, an All-Big East performer at West Virginia from 2004-07, joined the Bison coaching staff in the spring of 2013. He spent the previous three seasons as a graduate assistant at Pittsburgh. At Bucknell, Wicks is the assistant special teams coordinator and he oversees the cornerbacks.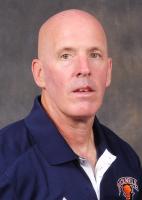 JOHN FIELD
Strength & Conditioning Coordinator
John Field, a 1999 graduate of Texas Lutheran, is in his seventh year as the football strength and conditioning coach at Bucknell. During the 2009 season he performed duties as a defensive assistant coach as well.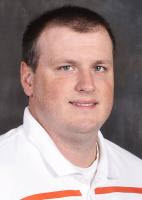 TIM WAIT
Director of Football Operations
Tim Wait came to Bucknell as the administrative coordinator in June 2015. The Palo Alto, California, native has an extensive football background at both Stanford University and Moravian College.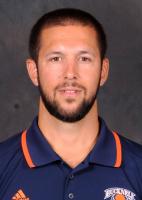 LIEL KARSTETTER
Equipment Manager
Liel Karstetter was named Bucknell's football equipment manager just prior to the 2010 season opener at Duquesne and he is in fifth year as part of the Bison staff.