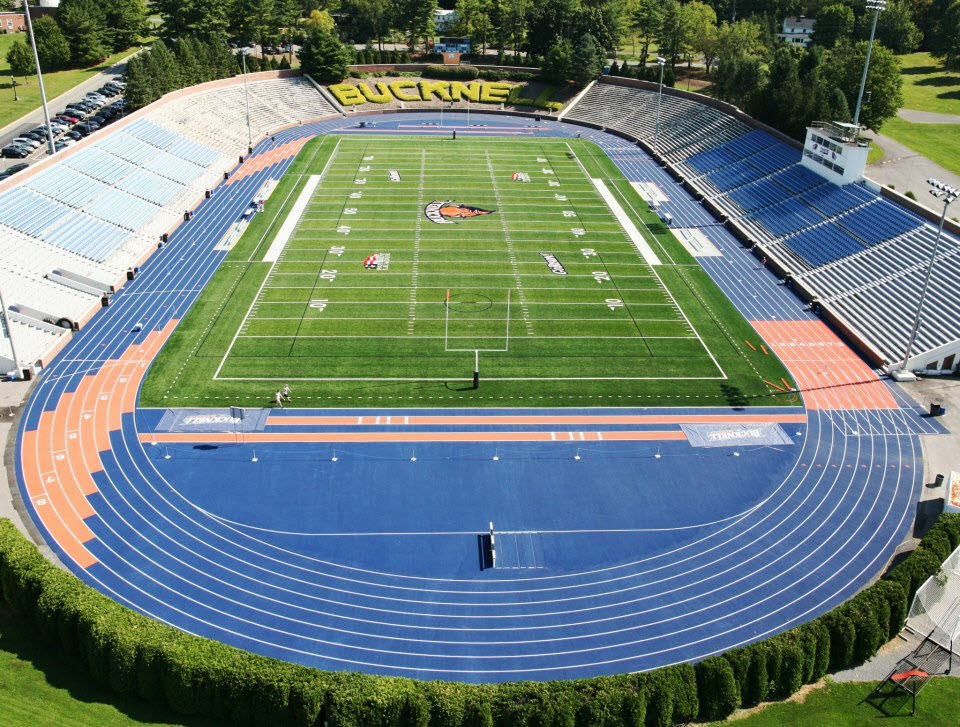 CHRISTY MATHEWSON MEMORIAL FIELD
The stadium, dedicated in 1924 in honor of Bucknell men and women who served the United States in time of war, was renovated and renamed in 1989 to honor one of Bucknell's most distinguished alumni and one of the true heroes of American sports.
The facility that bears Mathewson's name has been almost completely refurbished in the last 20 years.
In 1988, the horseshoe edifice was totally resurfaced and new seating was added. New concession stands, rest rooms, ticket booths and souvenir stands were added a year later, along with an eight-lane, all-weather track, which was resurfaced in 2003.
The section at the south end of the stadium was landscaped in 1988, and a new scoreboard and messageboard was added.
The most recent upgrades include new lights, which feature a nearly 10-fold increase in candle power, and a new FieldTurf playing surface. The synthetic grass, a gift from Norm Garrity '63 and his wife, Mary Lou '64, was laid in the summer of 2001 and drew rave reviews in its initial seasons.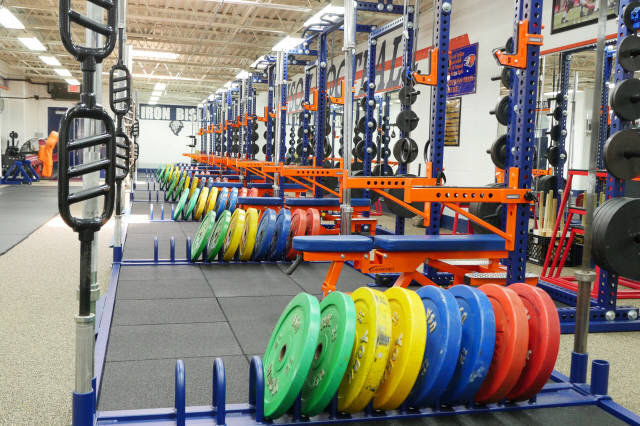 WEIGHT ROOM
A new locker room and weight room were constructed in 1987. The Tom Gadd Weight Room was updated with brand new equipment in 1999, allowing Bison players an outstanding facility for daily use and weight training.
Our Location
Christy Mathewson Memorial Stadium
Bucknell University
701 Moore Ave
Lewisburg
Pennsylvania