Located on the tip of New South Wales, Newcastle is the perfect base to explore the surrounding region. Whether you want to experience the best of the Hunter Valley wineries, or simply swap city slicking for beach dreaming, you'll find plenty of awesome things to do in this charming town.
Art lovers will enjoy a visit to the Laing Art Gallery in Newcastle. This gallery houses a selection of contemporary and iconic works by both established and up-and-coming artists. Entry is free, so you can spend all day browsing through the exhibitions and soaking up some local culture. After you've browsed around, head up to the restaurant on the top floor for a meal with fantastic views of Newcastle and the River Tyne.
The BALTIC Center for Contemporary Art is also a popular spot to visit during your time in Newcastle. This museum has a constant rotation of modern works and exhibits, so it's worth visiting regularly to see what they're showing. You can even take a picnic along to the museum.
A visit to Newcastle wouldn't be complete without a visit to the Castle of Northumberland. This impressive castle, located a short distance from the High Level Bridge, is an enchanting place to learn more about the city's rich history and architecture.
This 900-year-old medieval castle has been preserved to a great extent and is full of narrow passageways, winding staircases and chambers, making it the perfect place for young children to explore. Don't forget to pay a visit at night when the castle is lit up, as this will give you amazing views of the city and the Tyne Bridge.
Tunnel Under the City
Another fascinating attraction is a subterranean wagonway that runs beneath the streets of downtown Newcastle. It's about 2.4 miles long and, at its deepest, reaches 85 feet deep. This underground tunnel is a fun way to explore the city's interesting past, and it's one of the most unique things to do in Newcastle.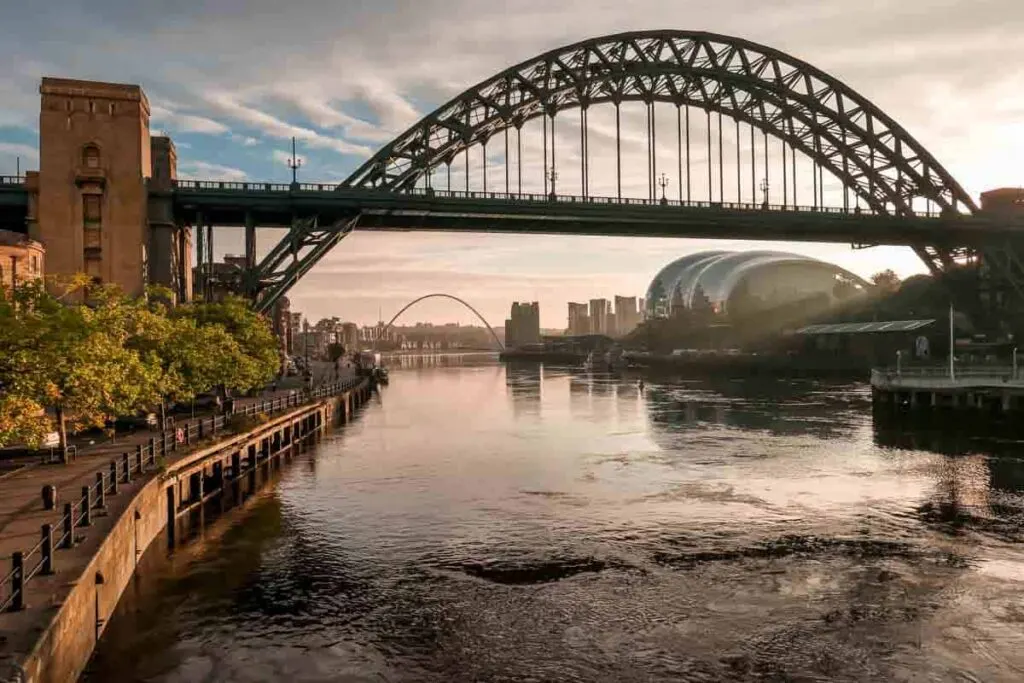 The Discovery Museum is another museum in Newcastle that's well worth a visit. It's got plenty of exciting exhibits and shows that will teach you all about the city's fascinating history. There are also interactive play areas for kids, so you can get the whole family involved in your Newcastle adventure.
Grainger Town is another historic part of Newcastle, and this area is a must-see if you're looking for some gorgeous buildings and pretty cobbled streets to stroll through. This historic district was once home to the renowned architect Richard Grainger, and it has plenty of architectural charm.
Redhead Beach is a beautiful beach located in Newcastle and offers expansive ocean views of the city and the harbour. The beach is patrolled during the school holidays and you can also swim in this lovely spot, as long as you don't mind getting wet!
This area is a great place to have a picnic with the family, as it features some public hot plates. Here you can also grab a traditional British cuppa and explore the cute little shops.